The Future of Library Management System Is Here

Effortlessly manage the vast amounts of knowledge flowing through your organization and let that information be discovered and delivered anywhere, and anytime.
Softlink's Liberty make information available to your users and lets your library lead the way into the future


---
Softlink Information Centers provides library, knowledge and research management solutions. Our products are used by hundreds of businesses around the world from some of the largest multi-branch law firms to single branch non-profit organizations. We combine the latest technology with ease of use and affordability so that you can adapt, grow and deliver better services to your users.
Liberty The Library Management System
Liberty is a modern, cloud based library management system that has the flexibility to suit your organization's needs and is powerful enough to get you the results for your library.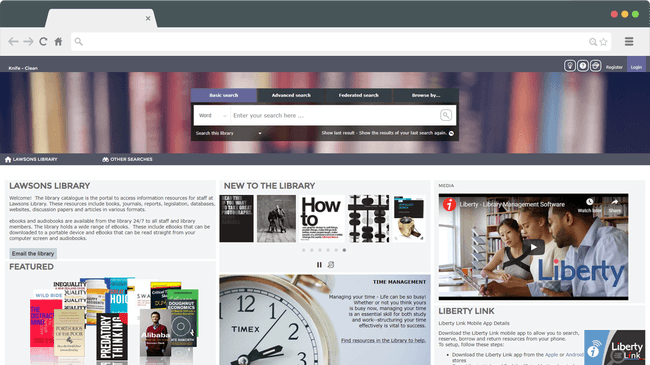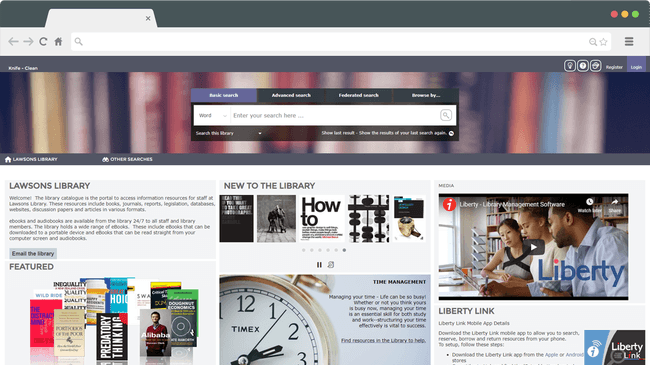 A clean, contemporary look and a simple menu structure, even the least tech savvy user will be able to quickly and intuitively navigate Liberty to get the results they need
Staff and users can access the fully functional, responsive and easily navigated interface on a range of devices, allowing for easy access on the go